27 August, 2020
Why should you pay attention to customer feedback
Malarvizhi V / 27 August, 2020
Most of the people would agree that feedback is the crucial thing that matters for product improvement.
It's always necessary to consider what your users need, isn't it?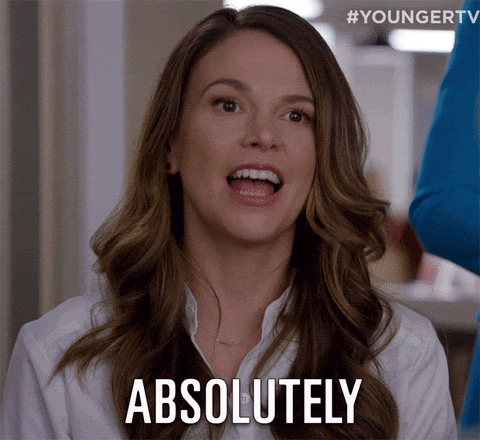 What's tougher to explain is, WHY?
When I searched about why it is important to hear feedback from the user using your product, I got some interesting and meaningful explanations. Let's explore those in this article.
Why collect feedback from the users matter most?
Organizing customer feedback shows that you care about customer needs. The only hope for your product is your users, so you should consider only their needs. It shows that you're ready to take customer insights. This can help you build an awesome product, as well as improve customer trust.
Collecting user feedback gives you:
How well your product is doing its job?
To give you a keen understanding of the actual issue your users are facing, and what you can do to solve it?
How can you select the right feature to build?
I reached out to the founders of Hellonext to get their input on why customer feedback matters. Interestingly, they responded that "feedback is a better instructor of knowing how well your product is clearing the users' issue".
Gathering feedback will drive you to have clarity on what users want from your product.
From here, you can determine the most meaningful things to work on. Get going with that and your team will build the better product you can.
Gathering feedback matters because it helps you build an awesome product. You'll be improving something that clears a real problem.
What if you don't collect user feedback?
Dodging your feedback means you're missing out on a great learning opportunity to build your product.
It's going to be a total waste of time when you create features your customers don't need. Or, you are finding a solution to the issues that aren't real problems.
What if you later realize it after investing your time in the wrong things?
Besides, your customers might start thinking you don't lend your ears about their needs. This can make them annoying to stick around.
4 crucial points why you should gather customer feedback without fail:
Your product will focus on "customer real needs"
This helps you in finding out the real problem, instead of assuming users' needs.
You will get the "correct path to improve" your platform
Your users can guide you to get the correct idea of what to build.
It showcases you working for the customers to give "meaningful changes"
Proactive conversation builds trust and reduces the churn percentage.
Your team will get out of "recurring complaints"
You can identify their issues proactively and clear it before they reach you.
Let me briefly explain why is it crucial to gather feedback:
1. Your product will focus on "customer real needs"
Do you know what issues your users are facing?
You would probably be thinking, "Of course you do, that's why I decided to build this feature for my product."
You may have a better idea of what their issues are. But, unless you hear it from them, you're just assuming that. Your assumption might reflect on or it might be a little off base. Regardless, it's still an assumption.
Keeping the assumption as a guide isn't the best strategy. You're unable to make grounded, data-driven decisions when you don't rely on actual data.
Getting real insights from users stops you from guessing their needs. Instead, it lets users raise their needs in their voices.
It's the insight that is impossible to mimic. With it, you'll be able to keep your product better-based information, rather than assumption.
2. You will get the "correct path to improve" your platform.
Gathering customer feedback can make your job much easier.
By providing you feedback, customers are showing you the direction.
When you have a clear idea of what users need, it's pretty easy to make meaningful decisions. It shows you when you need to implement, and helps end assumption work.
Let's say you aren't getting feedback from users. What're your steps for releasing new features or making changes?
It's mostly one or many of the following strategies:
You've always had some knowledge about what features you need to focus next, and knowledge set the way.
Most likely your competitor's products have ABC features, so you guess your users are interested in that too.
You and your development team create meetings often and determine ideas for how to improve your product
Of course, these are not bad strategies. You should always continue doing all these things.
You're already comfortable with your space and competitive landscape. So, your ideas are probably suitable to hit your target.
But, wouldn't it be simpler if your users could express to you what to build next?
But, it won't be that much simple.
Sometimes, you might worry that users will request you to "build a feature faster." Or, that they'll request for features that mismatch with your goals.
To avoid this, let your user feedback serve as the direction of the right feature. It is the best way to know you're doing great.
Your users won't always have a clear-cut solution. They might not be able to find a solution at all.
That's why their feedback shows you the right path.
It's still on your job to come up with the right solution. And, it's crucial to note that feedback as the direction not as a destination. You'll still be managing feedback with your competitor research and your ideas.
But, you will be able to determine the issue from the root. This helps you to make sure about the direction you choose.
3. It showcases you working for the customers to give "meaningful changes"
Your users are going to provide you feedback; whether you request it or not.
They will be sending emails to your support team. Or, they'll follow-up you on Twitter (if you've got an account) by mentioning you to inform you what they think of your product. Even if you don't ask for their insights, you're going to get it.
By going out of your direction to request feedback, you're showcasing to your users that your feedback is not just only heard, you're working to give them meaningful changes.
Keeping heard is heavy when it comes to brand trust and having users around:
In a survey, they say 57% of users would shut down doing business with a brand when their feedback is not addressed
And also, 67% of customers are churned based on having a bad user experience
I found that 11% of user churn could be protected by a small outreach
Proactive conversation can help slow down user churns and improve the retention rate. It shows you're worried about user needs.
This means going out of your direction to hear from users. I will not just wait for them to come to me. Instead, actively seek out feedback.
You can also begin gathering feedback and manage all of them using a single platform without any mess, check out Hellonext feedback management tool, that you need to make your job easier.
4. Your team will get out of "recurring complaints"
Gathering feedback provides your users with a way to indicate to you if something isn't working properly. They'll have a direct communication channel where they can bring up problems.
This makes it simpler to get out recurring user complaints.
If not, you'll end up keeping on getting problems in a public review on social media.
When you go out of your direction to gather customer feedback:
You provide users with a direct communication channel where they can constantly be with your support and let you know if they have problems with working.
They'll not prefer to voice out their unhappiness in a public forum anymore.
You'll see right away if various users have a similar issue.
If you have a roadmap, you can also showcase that you're deeply working on fixing the issue.
All that covered: You still have a chance to get reviews, don't expect all feedback to be good.
Getting negative product feedback isn't that bad. They are all you need to brew up with your product success.
Even though, if you're obsessed with a great product, not everyone is going to love all the things about it.
By managing negative feedback with patience, it shows you're constantly improving.
Gathering user feedback permits for some preemptive "reputation management." It's a better chance to build a great relationship with your users.
They're still going to have problems. You'll still end up with some negative feedback. But, you'll be able to know some issues proactively and show you're committed to fixing the solution that does not work.
Organizing and managing feedback from your users
Ultimately, there are a lot of possibilities to manage feedback.
Managing your customer feedback will depend on:
The amount of user feedback you're receiving
Budget for the solution
If you're not integrating with your project management tools.
If you'd rather initiate some of the processes of managing your feedback, or if you want to do it manually
To begin with on the low-tech prospects
A spreadsheet you can use for tracking comments and feature requests
A tool like Hellonext or some other software can be used to gather feedback
An inbox folder where you used to store feedback that comes in via email
These options are not advisable if you're just bootstrapping. For the best say, none of them works particularly well at scale.
A spreadsheet is not better and hard to manage kinds of stuff. Tools like Trello and inbox folders work only for a small period, but they are dedicatedly built for collecting feedback. They become messy and disorganized very fast. It's difficult to track and see keenly what's most crucial. And, these solutions keep feedback disorganized and separate from your workflow.
If it was not obvious, we think you should try Hellonext too. It is a dedicated platform built with gathering and managing customer feedback in mind.
By using software developed dedicatedly for managing feedback, you can stay organized and track all your feature requests. You can also integrate the feedback you get with your existing tools. And, you'll get detailed insight into what your users need.
Before starting Hellonext, our team realized managing and organizing feedback is crucial and very much needed for businesses. As users, we've always got to know about the products we use. Ultimately, we never felt like companies give importance to our feedback.
Searching deeply into it, we realized it's not like they don't care; it's that feedback is hard to track and respond to.
Most teams don't have the right software in place to make it simple. So we decided to build it.
But what's the most crucial thing? That you're gathering feedback actively.
We recently covered how to find out which feedback tool is right for you in the article. If you're not sure what feedback management tool you need, start there. And, if you're on the fence, you can always try Hellonext free for 14 days.
Last updated: December 6th, 2022 at 10:08:37 AM GMT+0
Malarvizhi V
Malar handles product co-ordination at Hellonext, and she writes articles about managing SaaS products, prioritizing customer feedback, and centralizing user feedback in one place to build an effective roadmap.